SCUBA & Water Rescue Skiff
OSHA standards require a lifesaving skiff be immediately available whenever your employees are working over or adjacent to water. FDTSC can provide you with a team of Swiftwater Rescue Technicians and an inflatable rescue boat to meet this standard. Our Rescue Boat Operators and Rescue Swimmers have received extensive training on the unique challenges related to moving water in rivers and streams.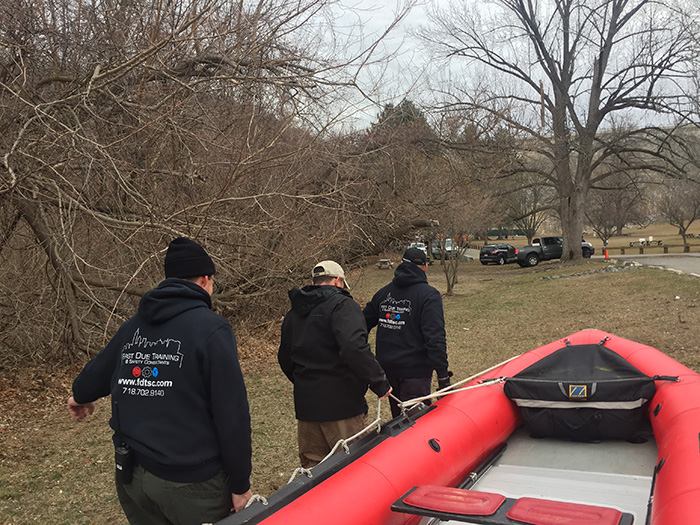 When requested, FDTSC can provide SCUBA qualified municipal rescue divers to augment the Rescue Skiff providing another layer of safety for your staff.

Our divers can also assist with your in-water needs providing visual inspections, minor repairs and equipment location and retrieval.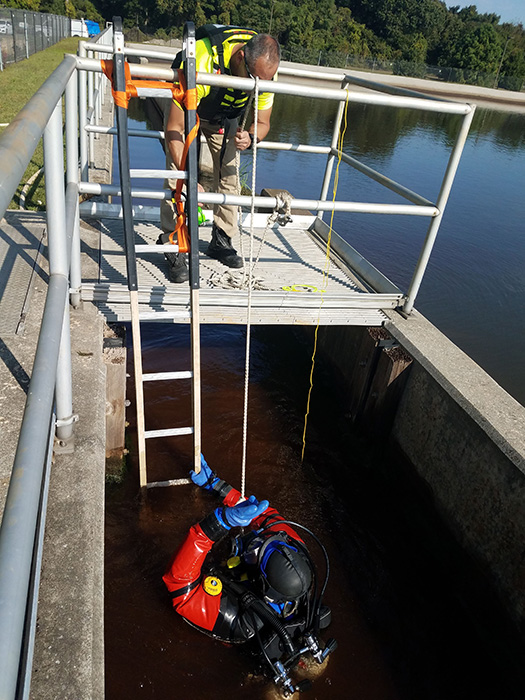 FDTSC Diver surfaces after locating and recovering a pipeline
inspection Smart Ball device from a reservoir in South Jersey.